You've seen great logos that only use one color. Sometimes all you need is literally just one color or a few different shades of the same color. Other times, it makes sense to use a wider color palette to tell your brand's story visually.
Bold logo color combinations
Highly-saturated hues are the best way to add energy and life to your logo design and build the perfect bold brand.
1. Red, orange and black
There's a reason why red is so popular for sports team logos—it's full of energy! Wanna yell with color? Pair bright orange and boisterous red.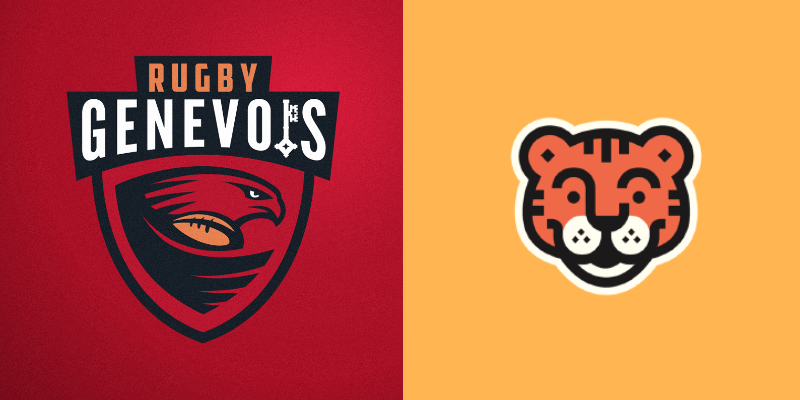 Logo design by DSKY Logo design by Thisisremedy
2. Blue and gold
Warm colors aren't the only bold colors, though. A high-contrast logo is often a bold one, like a logo that pits a bright gold against ice blue.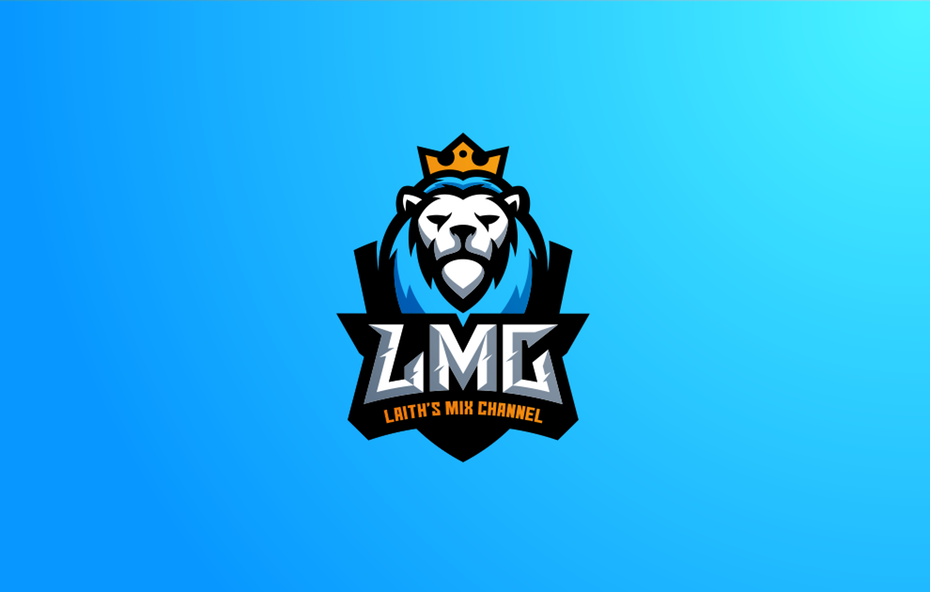 Logo design by J_Ivan
3. Purple and yellow
Another complementary color combination, purple and yellow makes a great bright and colorful team.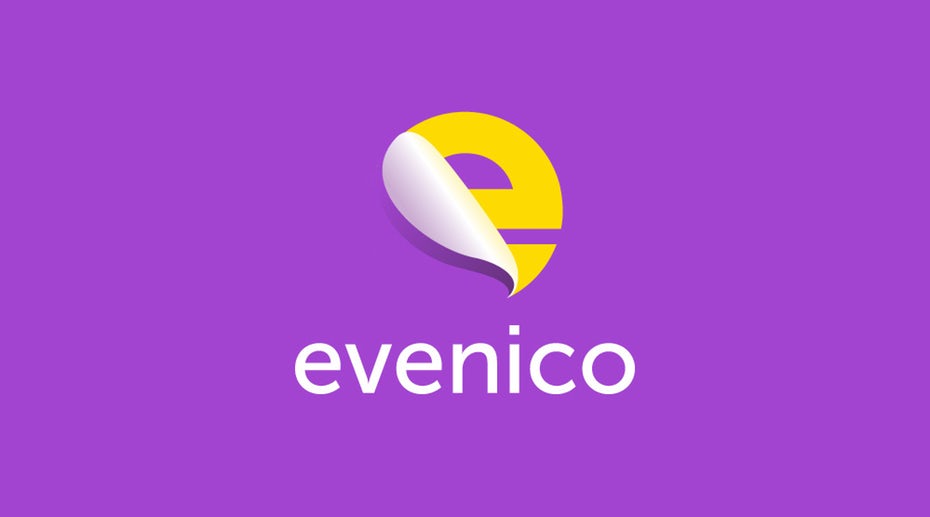 A bright logo by bo_rad
"Look-alike" logo color combinations
Some brands choose color combinations that literally look like things. A popular way to use colors like this is to give abstract shapes specific colors that signal what they represent to the viewer, like blue squiggles to represent water or flesh-tone colored dots to symbolize people.
4. Deep orange, turquoise and navy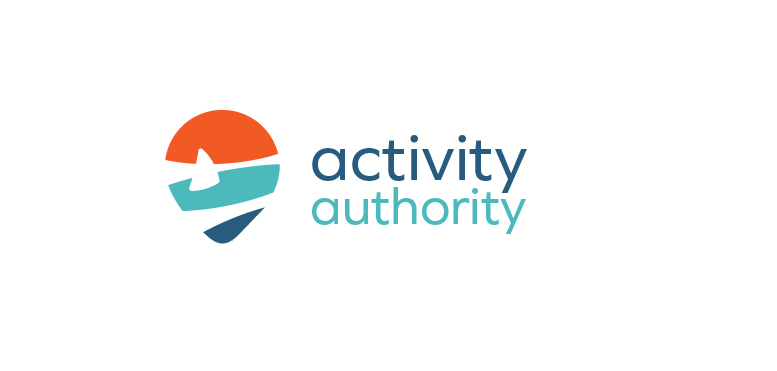 A clever, minimal logo design with complementary colors by Garson
Bright reddish-orange paired with shades of blue such as turquoise and navy is a complementary color combination that's sure to stand out. It instantly evokes memories of the sea and sunsets and feels simultaneously warm and refreshing.
5. Natural green and brown
A literal color combination can also be used to communicate what a brand does when its name doesn't make that clear, which is why you see so many green garden and landscaping logos.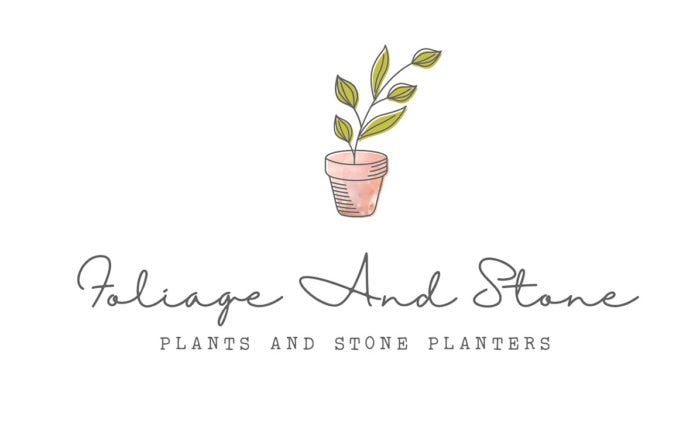 A minimal and natural logo design by Leehaa
6. Orange, yellow and red
This vibrant, tri-color gradient of warm colors perfectly evokes sunsets, heat, or fire.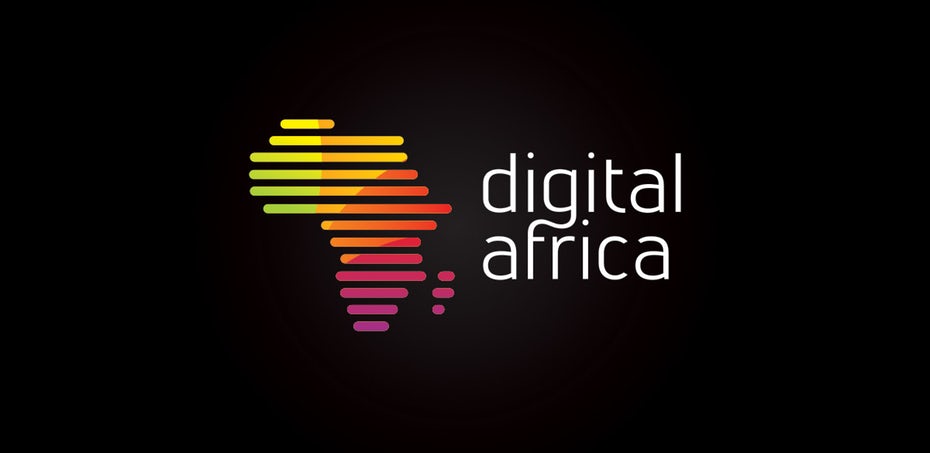 Logo by bo_rad
Peaceful logo color combinations
Tone down brighter colors by adding white to a pure hue, creating a subdued, pastel variation known as a tint. Greys and blues work great, too.
7. Navy blue and light pink
This combination emphasizes the calm light of dawn. Both warm and cool colors can be part of a peaceful color palette, where the key is to use colors that blend together, rather than high contrast.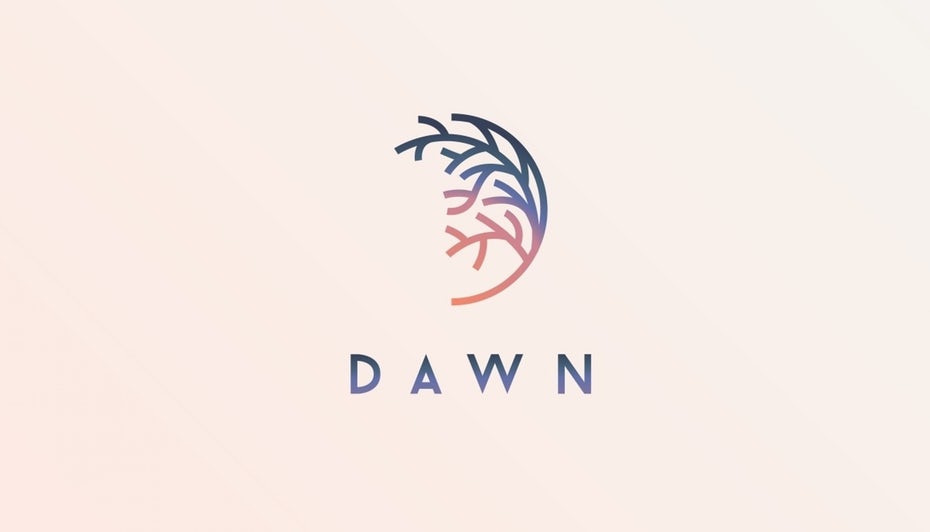 Logo design by Mad pepper
8. Shades of green and blue
Combining different shades of green and blue in your logo has a calming, soothing effect and works great for brands that want to put their clients at ease.

Logo design by Casign
9. Light purple and beige
Purples are the perfect picture of serenity. If you're searching for the perfect main color to build a peaceful palette around, you can't go wrong with purple.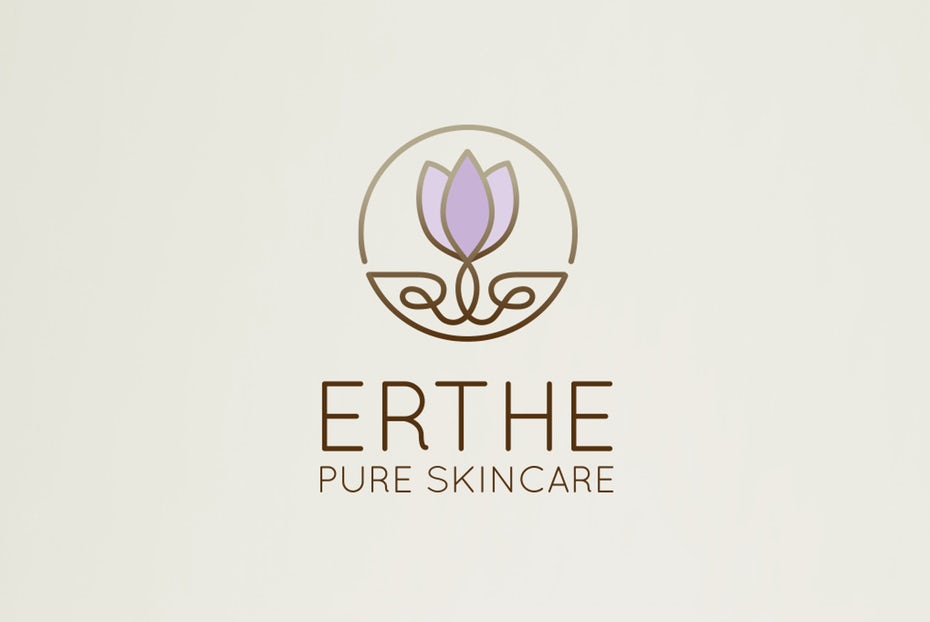 Logo design by MonGE Designs
Natural logo color combinations
Capture the magic of nature with color schemes that evoke the beauty of Earth. Forest- and garden-inspired earth tones work great, but don't be afraid to explore beyond! For example, a combination of burnt sienna and yellow can create a hot desert-inspired nature palette, and dark blue with shades of silver and white can feel like a trek across the Arctic Circle. If you want your logo to feel like a specific natural setting, grab a photo of that setting, and choose its most prominent colors.
10. Traditional earth tones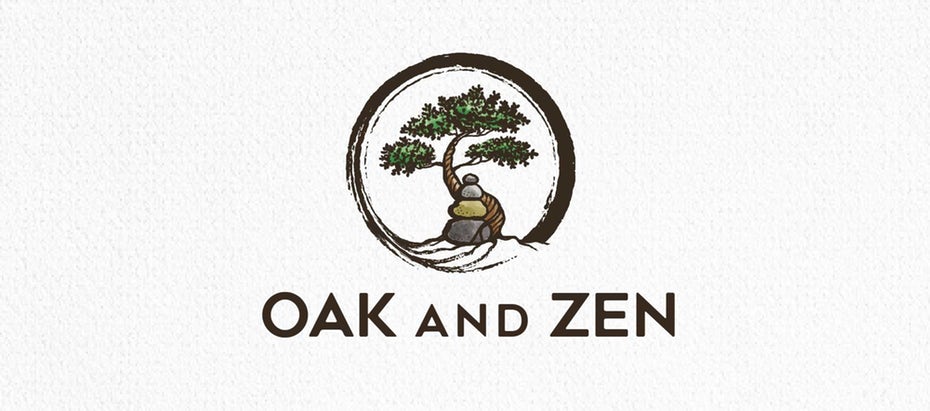 Logo design by Olimpio
11. Untraditional earth tones
Earthy doesn't have to be boring! Try working less "traditional" earth tones into your logo. Pinks, reds, and yellows can strike that balance between dynamic and down to earth.

Logo design by thisisremedy
12. Blue, green and tan
Tip your hat to clear skies and crystal oceans by bringing cool blues into your logo. Pair it with a green for a perfect combination.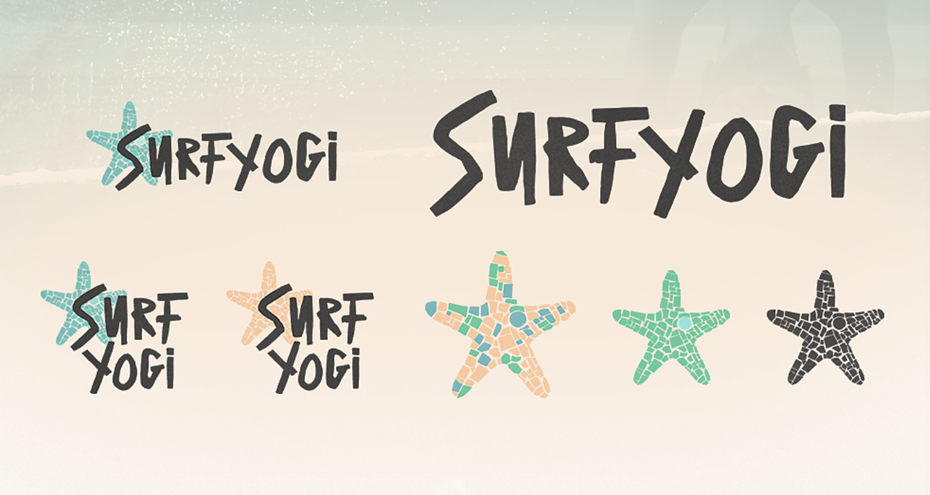 Logo design by nevergohungry
Read more Blog Express Agency
View more Fanpage Express Agency