IKEA is known for its stylish-yet-inexpensive furniture that comes with (seemingly) simple directions that anyone can follow. While some would argue this point, the Swedish brand has translated this pictorial idea into food. With help from Toronto-based advertising firm Leo Burnett, they've created a series of illustrated recipes printed on parchment paper. They call it Cook This Page, and it features single page "fill in the blank" instructions for tasty dishes that you bake.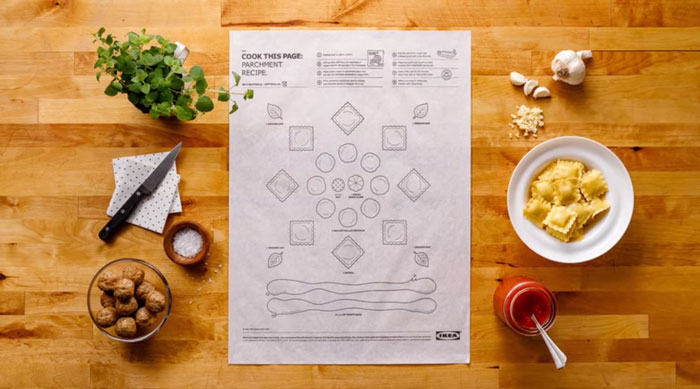 Cook This Page doesn't just list what ingredients you'll need and how much. It goes one step further to tell you where to place the food on the sheet. In a recipe for their famous Swedish meatballs, a small circle guides you on where to put a pinch of salt, while another shape instructs you to mince a garlic clove and arrange it in another circular formation. Once you've got all the ingredients down,  simply wrap up the paper and pop it in the oven.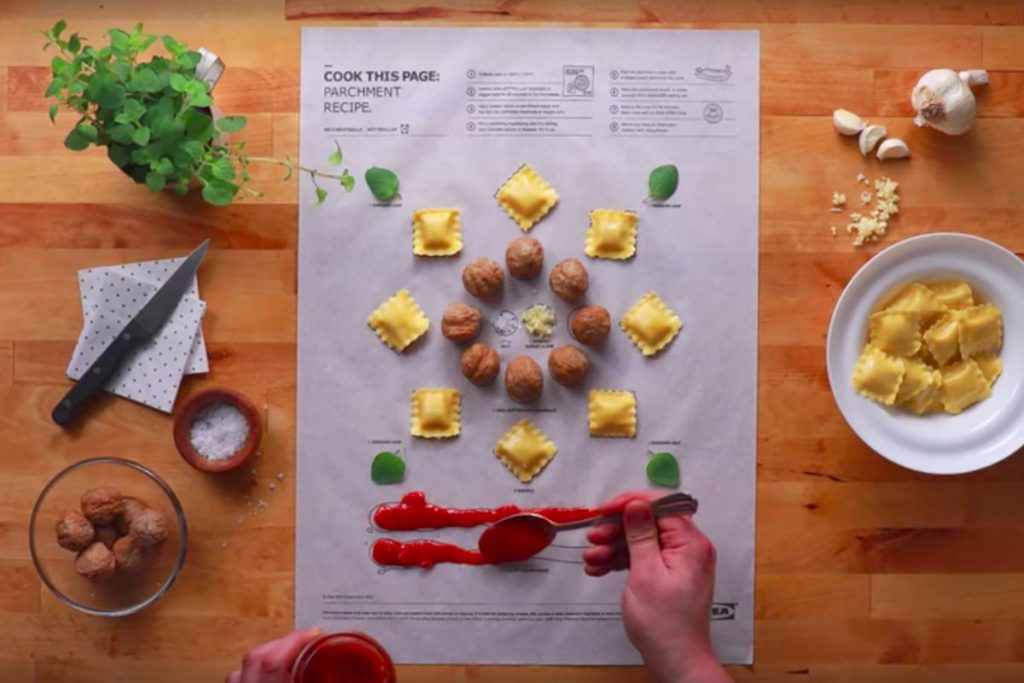 With this initiative, the company wants to make preparing food  accessible—even if you aren't a master chef. "When it comes to cooking, most people are hesitant to break from routine," a video unveiling the collection reveals. "They find new recipes and foods to be intimidating. IKEA wanted to show people that getting creative can be deliciously simple."
Cook This Page was recently unveiled at an IKEA Canada kitchen event. For now, it has yet to be introduced across the globe.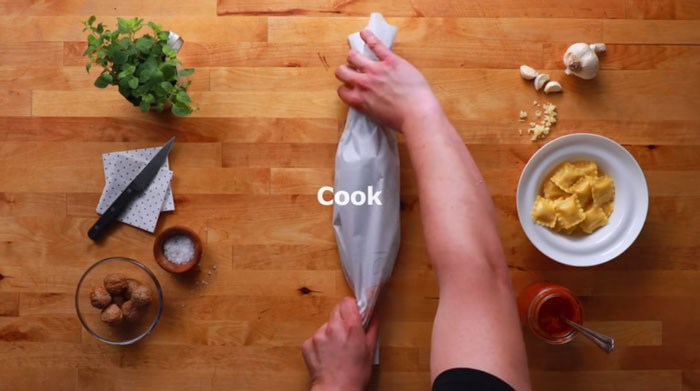 Step into the IKEA kitchen with their ingenious Cook This Page series. Each "fill in the blank" recipe instructs you where to put an ingredient on the oven-ready parchment paper.
IKEA has created several recipes, including salmon…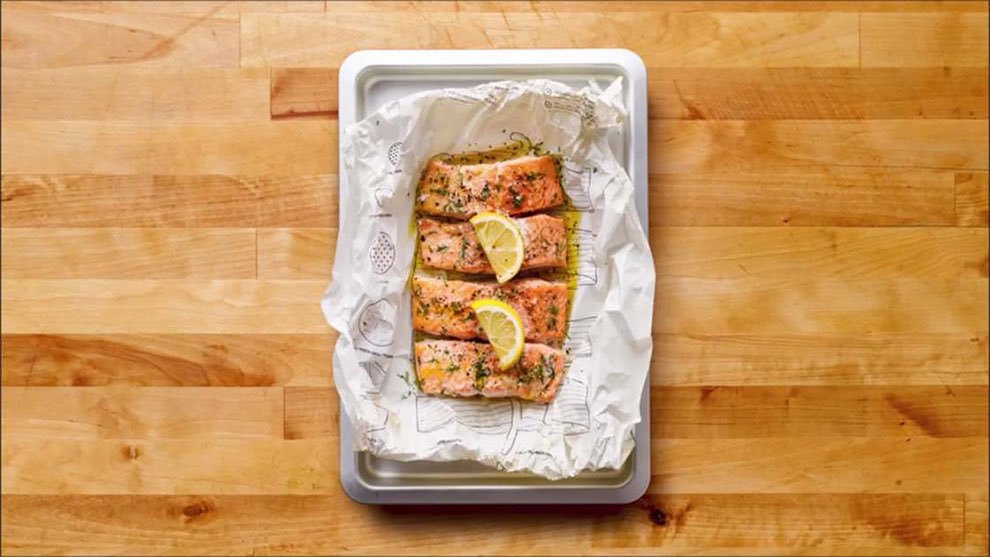 …Shrimp…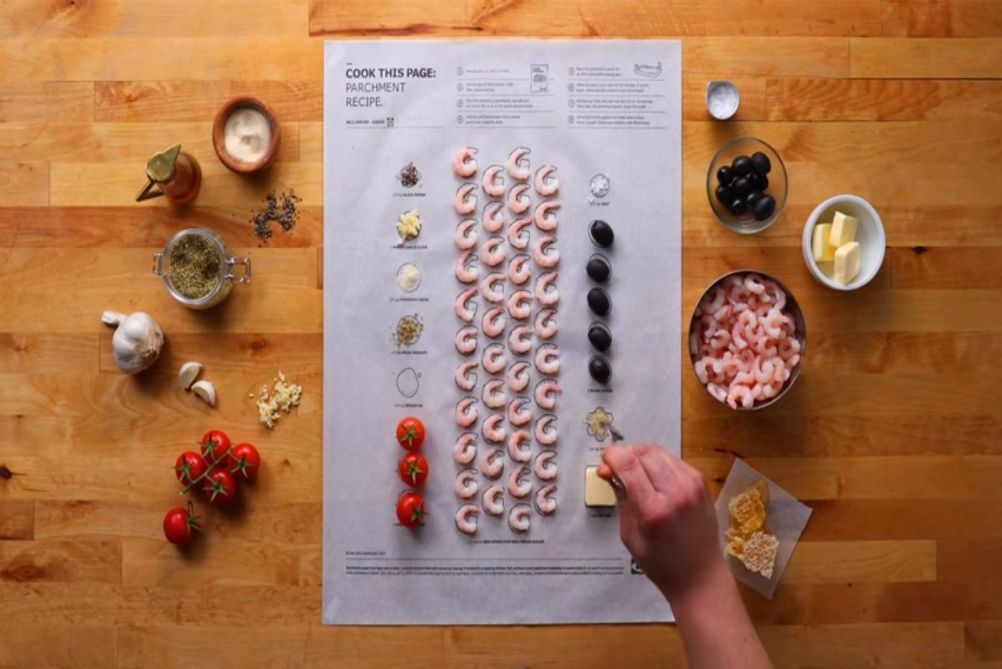 Follow our Fanpage  và Website  for more amazing infomations about advertising and communication!